Discover
Seaduction Boat
in Tenerife
Welcome to Seaduction Yacht, the ultimate luxury yacht charter experience in Tenerife. Our flagship vessel, a stunning 14.5m yacht, offers an unparalleled level of comfort and style, making it the perfect choice for an unforgettable adventure on the water. With delicious food and drinks included in the price, you'll be treated like royalty from start to finish. Choose from a range of charter lengths to suit your needs, and discover the breathtaking beauty of the Tenerife coastline from a whole new perspective. Whether you're looking for a romantic getaway, a fun-filled family adventure, or a sophisticated corporate event, Seaduction has everything you need to make your dreams a reality. So why wait? Book your luxury yacht charter today and experience the magic of Seaduction for yourself.
Let's Connect On Social Media
Our yacht is available for rental for 3h, 4.5h, 6h, or a full day charter, giving you the flexibility to choose the length of your sailing adventure. When you rent our yacht, you can sit back and relax while we take care of everything for you. We provide a range of complimentary drinks, including cava, white wine, beers, soft drinks, and water. Plus, depending on the length of your charter, we can offer food options, such as a fruit plate and snacks.
Our experienced crew members are dedicated to ensuring that your trip is unforgettable. They will take care of your every need, making sure you have a comfortable and enjoyable experience.
For longer charters, we offer trips to Los Gigantes, a breathtaking coastal area of Tenerife, Spain. With its towering cliffs and crystal-clear waters, Los Gigantes is the perfect destination for a longer sailing adventure.
But why stop there? In addition to renting our luxury yacht, we also offer our clients the option to combine their yacht charter with various other activities and amenities to create a truly unforgettable experience.
Add more excitement to your yacht charter by visiting Le Club beach club for a day of sunbathing on comfortable Balinese beds with stunning sea views and refreshing cocktails. Party the night away at Papagayo, one of the hottest nightclubs in Tenerife, with VIP treatment. For the more adventurous, add watersports activities like jet skiing, parasailing, and banana boat rides. And for the ultimate luxury experience, stay at Los Olivos Beach Resort, right on the beachfront.
For more information on our packages and special deals, don't hesitate to contact us via WhatsApp or phone call. Our friendly team is always on hand to answer any questions you may have and help you plan the perfect yacht charter experience. Whether you're looking for a romantic getaway or an exciting adventure with friends and family, our luxury yacht charters have something for everyone. Book your sailing adventure today and experience the beauty of Tenerife in style.
Book now for a luxurious charter experience. Choose your preferred product and reserve your spot online. Enjoy half or a full day exploring Tenerife's coast on our day charter. With expert guidance from our captain, you can relax and indulge in the beauty of the Canaries.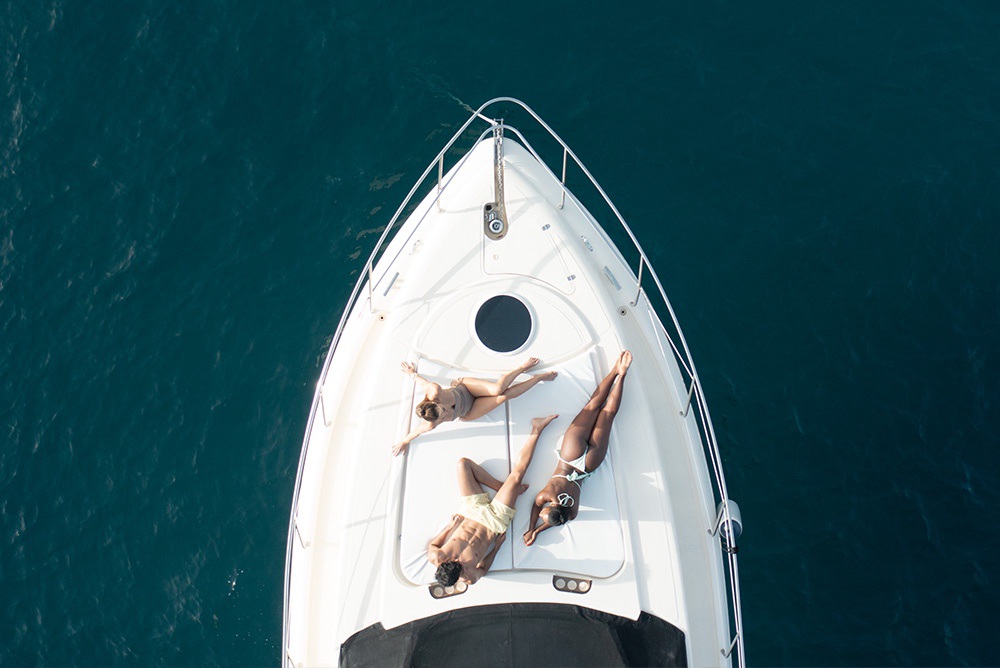 An easy morning or afternoon sail along the south coast discovering the beauty of Tenerife. We will stop for a swim in the secluded bay of Diego Hernandez where you can enjoy snacks and drinks served by our professional crew members.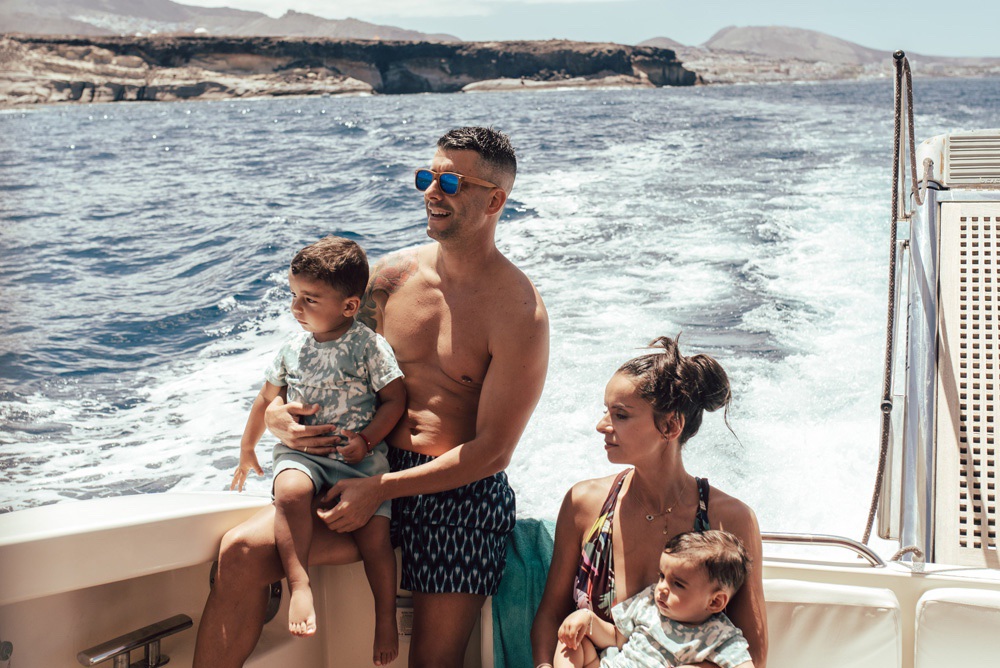 Take a morning or afternoon to escape from reality on our luxury motor yacht. Relax as we sail along the magnificent Tenerife coastline. Stopping in La Caleta or Los Cristianos for a swim, where you can use one of our many water toys (paddle surf, inflatables, snorkeling equipment etc). Here the crew will serve you a delicious paella of your choice: seafood, chicken, or mixed.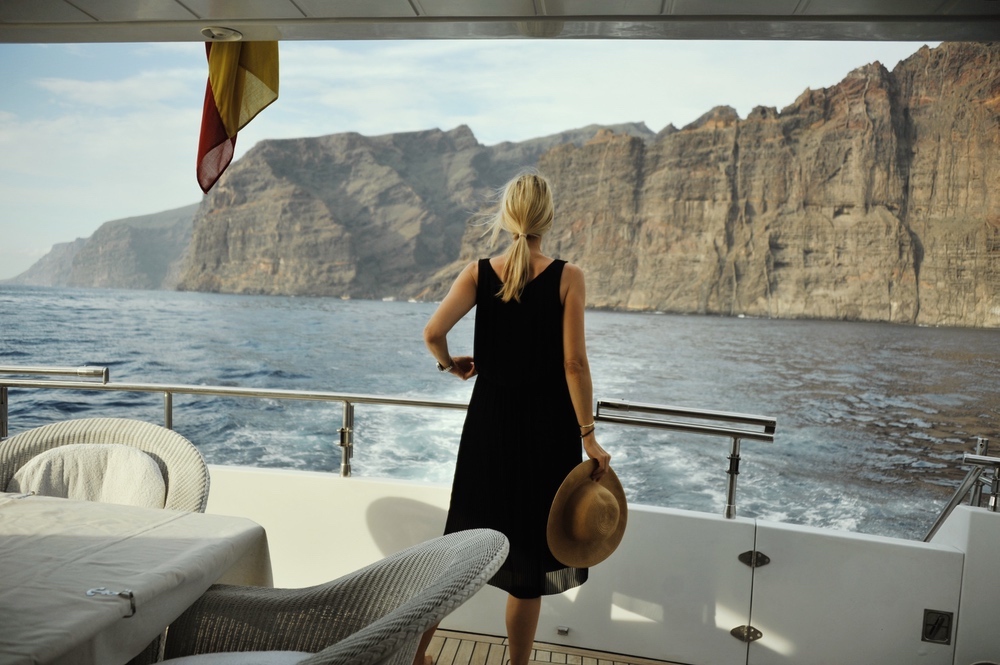 The most popular charter in Tenerife. Let our experienced crew take you to the breathtaking cliffs of Los Gigantes, anchoring to swim & relax in the magnificent Masca Bay. With food and drinks flowing freely throughout your day… lay back and enjoy the sail home. POSSIBILITY OF FISHING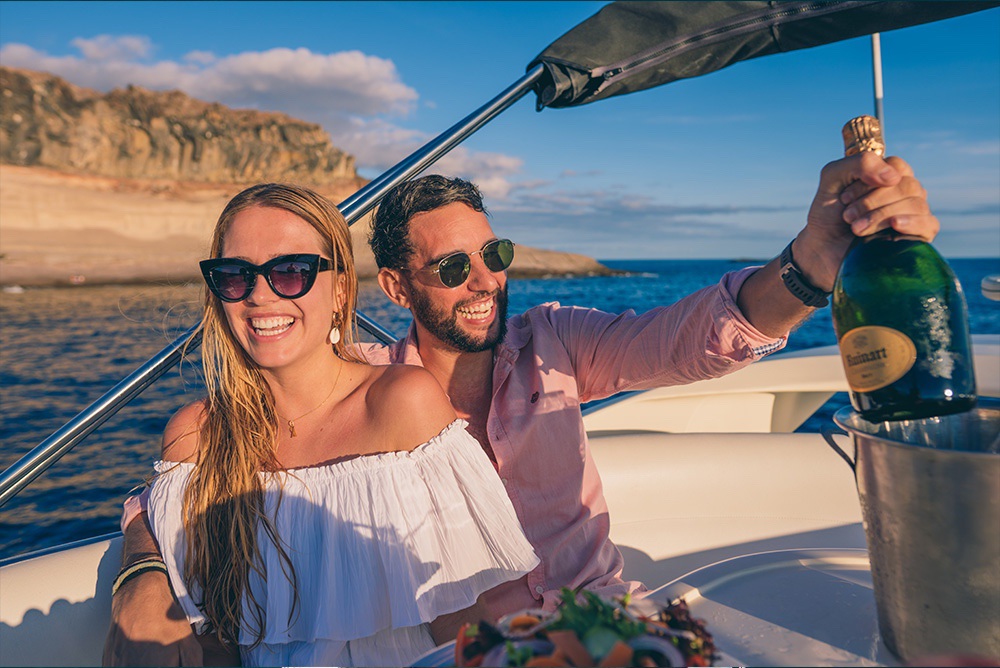 A sea lovers delight – your very own motor yacht for the day! Sailing as far as the eye can see to Punta de Teno and around to Punta Rasca. Stopping to swim when the mood takes you in the plethora of bays en route. Our crew will ensure you have everything you need for the best day of your life. POSSIBILITY OF FISHING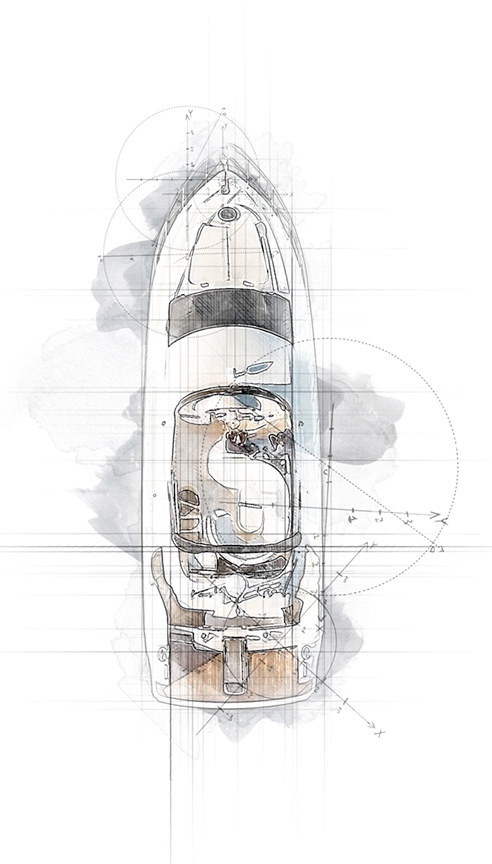 Manufacturer: Astondoa 46
Model: 46 feet GXL
Year: 2000 
Registered Flag: Spanish
Cruising speed: 9 Knots
Max Speed: 20 Knots
Engines: 2 x Volvo
H.P: 700
L.O.A: 13.9 m
Beam: 4,28 m
Draft: 0.77 m
BlueTooth Sound System
When it comes to finding the best luxury yacht charter experience, there's no better source of information than the reviews of fellow travelers. At our website, we've gathered some of the most rave-worthy reviews from TripAdvisor, giving you an inside look at the unforgettable experiences our customers have had on our luxury yacht charters. Read on to see what sets us apart and why our customers keep coming back for more.